Tub Grinder/Shredder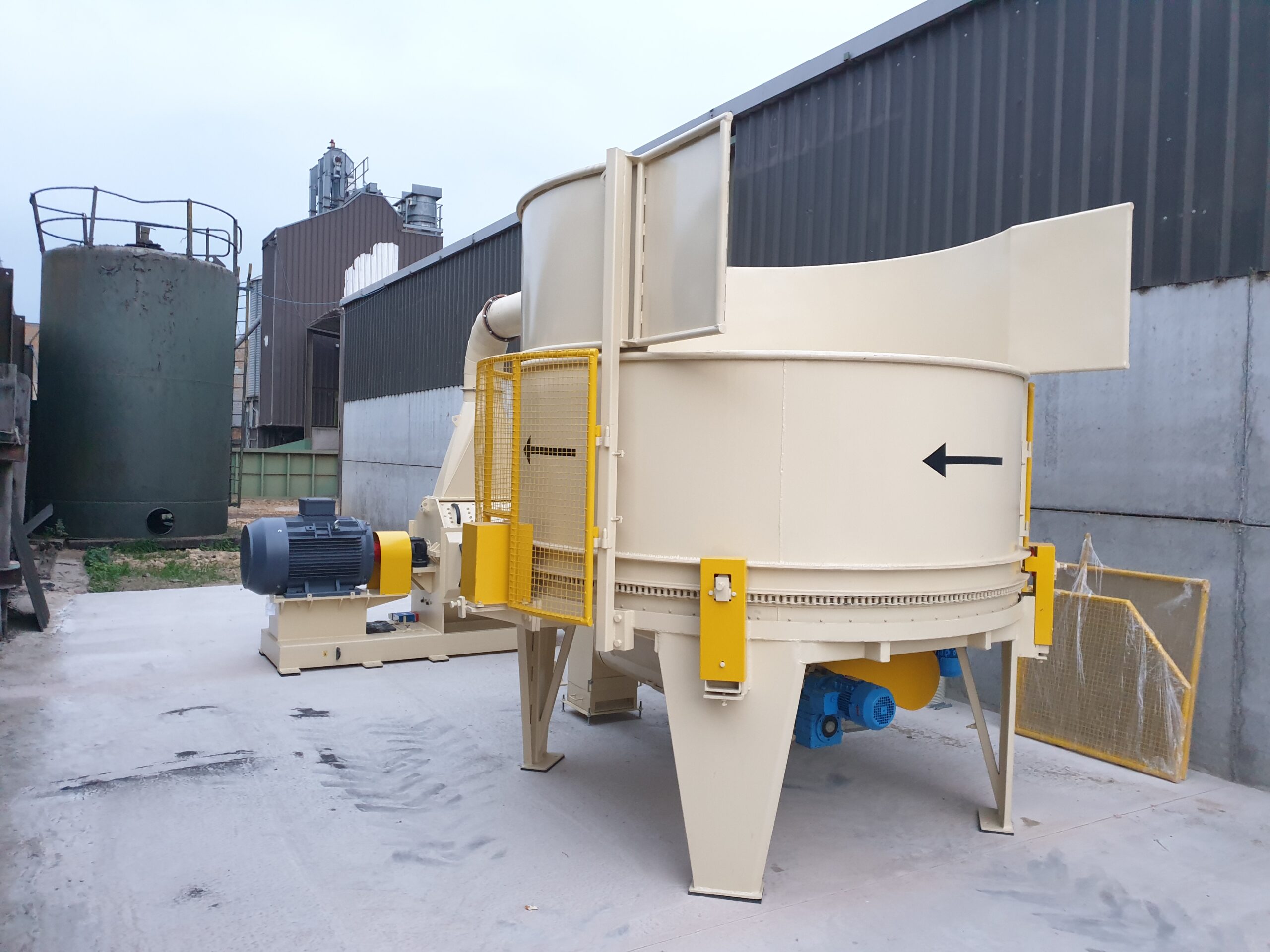 The Tub grinders are designed to take round and square bales. Round bales of up to 1.8m diameter and square bales up to 1.2 x 1.2 (hesston bales). Producing a chop length between 1 – 9 cm, ideal for animal bedding or processing further with a hammer mill for presenting to a pellet press or stationary baler.
The shredder has three electric motors, one 37kw motor for running the shredding knives, one 3kw motor on the rotating drum and one 2.2kw motor on the horizontal auger for straw removal.
The shredding drum contains 200 combine knife sections, this provides cheap but very effective chopping of the straw. The rotating drum can be used with an inverter to adjust the rotational speed. If used in conjunction with a hammer mill, if the hammer mill amps surge too high, then the drum will momentarily pause to allow the amps to drop. Once the amps drop the drum will carry on rotating.
A stone trap is located just in front of the shredder knives, this will allow any foreign objects to drop down under the knives, into the horizontal auger, before dropping out in the stone trap between the shredder and the hammer mill. This ensures the longevity of the knives and makes sure that only straw makes it through to the pellet press or baler.
Output 3 ton/h.
Chop length 60-90mm.
Drive motor 37kw.
Auger drive motor 2.2kw.
Rotary Drum Motor 3kw.
Shredder drum – 200 knives.
In built stone trap.
Inverter drive to adjust output.
Dust extraction systems.
Dust suppression hoods.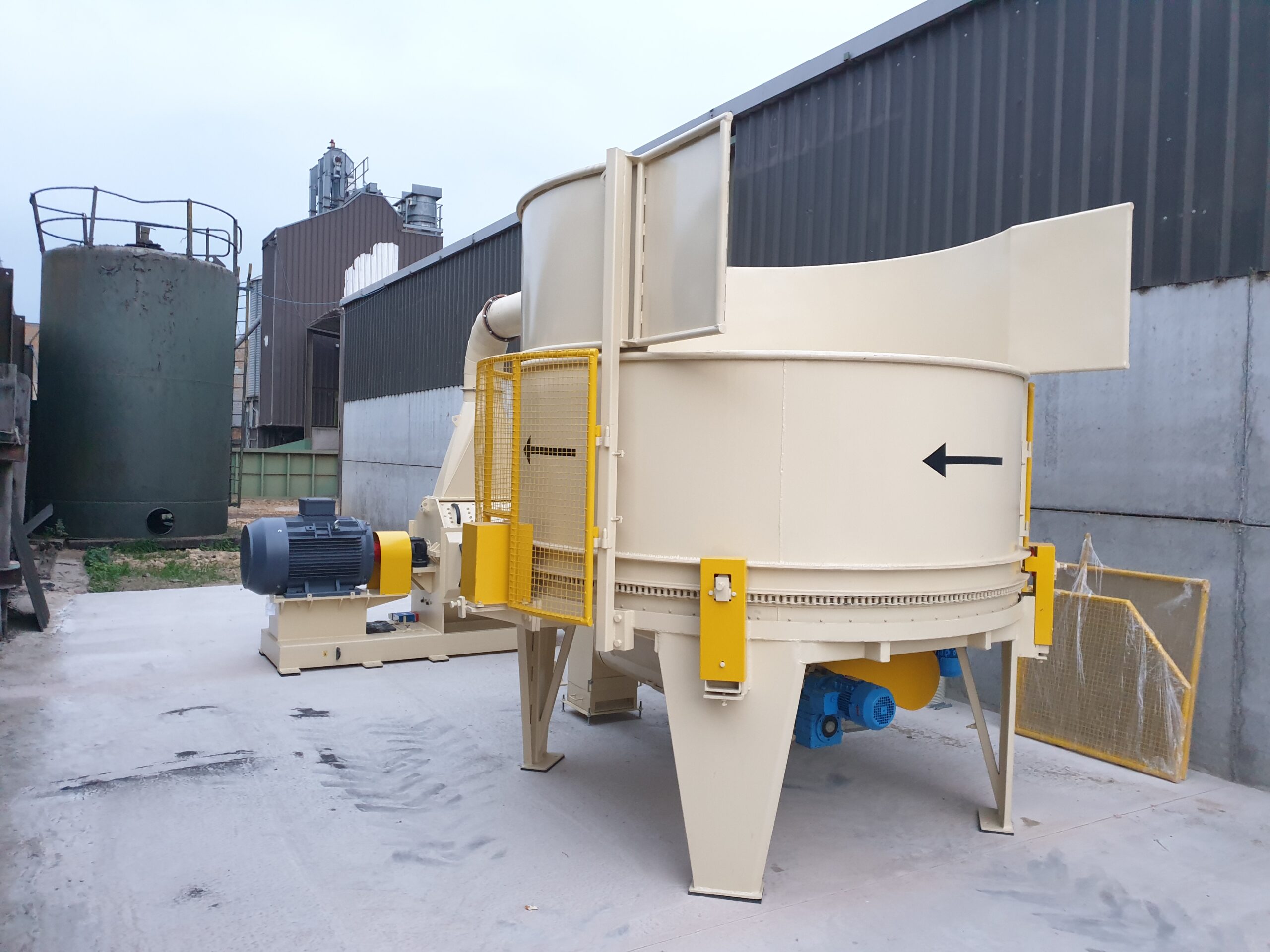 Bale Conveyors
The Bale conveyors are available in two different lengths; 5.5 metres and 10.8 metres, and are wide enough to take two quadrant bales on their sides. This is ideal for blending two types or qualities of straw together. Bespoke conveyors of any width and length can be manufactured to your specification. Contact us to find out more.
10.8m and 5.5m long conveyors.
Inverter drives.
Strong chain and slat floors.
Access platform and stairs.
Very strong metal frame.
Straw guards.
1.5kw main motor drive.
Bespoke conveyors manufactured to your specifications.
Full length access walk ways for string removal.